Fantastic Data
DARPA Small Unit Operations Situation Awareness System (SUOSAS)
---
Fantastic Data served as the technical lead organization for the Situation Awareness component of the DARPA Small Unit Operation Program. The SUO Situation Awareness System is implemented as a shared information space among a collection of autonomous nodes each serving an individual user. Data records are distributed among these nodes as determined by distribution rules.
Multiple application programs act on this shared information space to perform tasks in support of the users-for example, situation awareness visualization, data entry, data fusion, threat alerting, information aggregation, and route planning.
Fantastic Data designed the overall architecture and supplied the replicated database, tactical display, threat detection, and planning modules of the system. Although our team was not selected for the final phase, the government formally recommended that the winning team incorporate the Fantastic Data system into the final system. Phase 2 was completed in June 1999.
Prior to the SUO program, Fantastic Data developed with funding from DARPA TTO the TLACS3 system used by the Marine Corps in the Hunter Warrior exercise, February 1997. Many of the components of TLACS3 were transitioned to the SUOSAS system.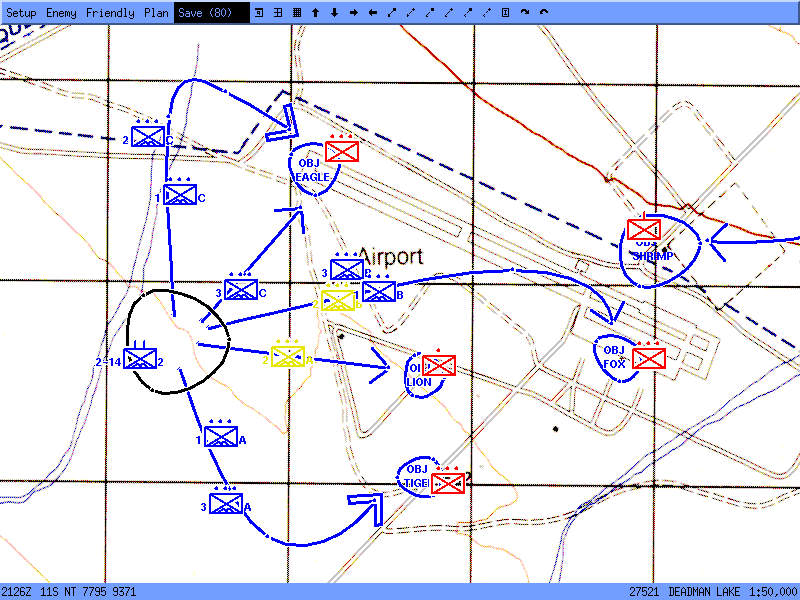 Copyright © 2006, 2007 by Fantastic Data. All rights reserved.