Network Formation
---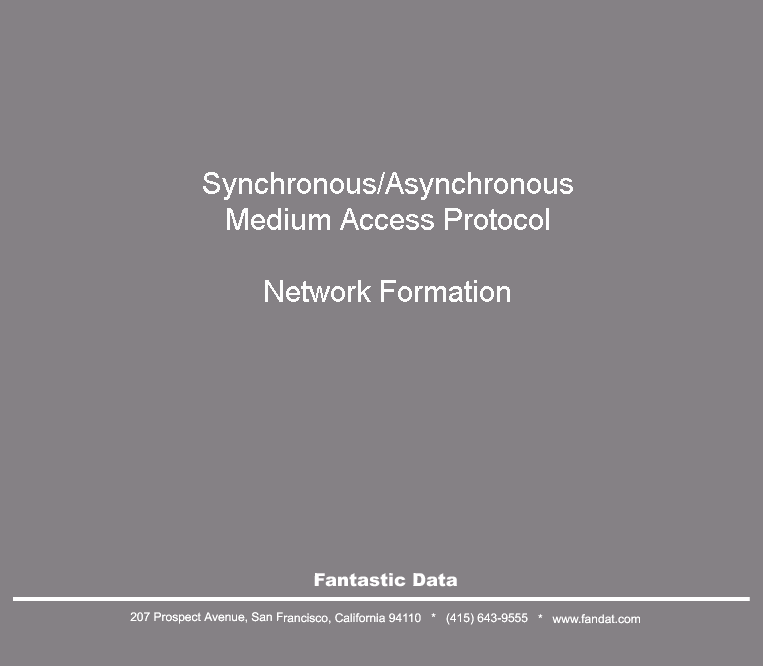 Network formation is illustrated in the following simulation. 100 nodes turn on in rapid succession with absolutely no prior knowledge of the existence or state of the other nodes. The nodes search for neighbors and establish communications paths to form a mesh network. Network formation is usually completed within a few minutes, although the process continues to operate at a low level to allow new nodes to join the network at any time.
This short snippet of data (about 5 minutes) is played at about 5x real time. The nodes are shown as the small white rectangles. Links between the nodes are drawn as the nodes establish communications. The thickness and the brightness of the lines indicate the number of messages exchanged in the last second.
Total transceiver use is shown in the strip chart in the upper right corner of the display. Transmissions are shown in red, completed receptions are shown in blue, receive opportunities that did not result in a reception are shown in green, and collisions are shown in yellow.